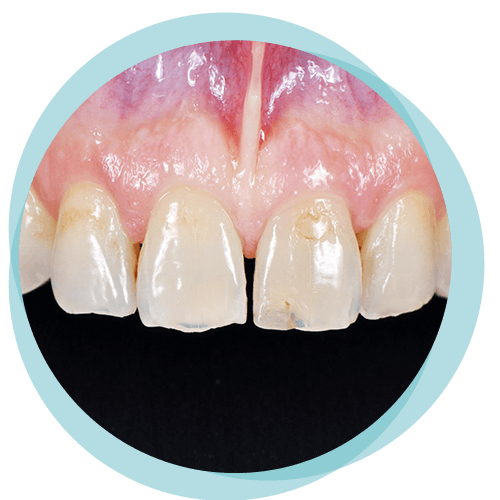 WHAT IS RESTORATIVE DENTISTRY?
Restorative dentistry is the branch which covers the complaints of the patient like small-large cavities, fractured tooth, Pain on chewing food, hypersensitivity,  food getting stuck in the teeth.
"Kosmos utilizes state of the art technologies and expertise in solving your routine dental problems, we aspire to build a community which has exemplary oral health, visit us to know more"
WHAT IS HYPERSENSITIVITY & HOW CAN IT BE TREATED?
The tooth has a complex of nerves that give it the necessary sensory supply, these nerves are closely related to the hard shell-like structure of the teeth, due to exterior damage which may be due to aggressive brushing, excessive acid insults of carbonated drinks, Reflux disorders causing acidity, etc. the outer shell gets eroded exposing the inner tubules to the oral environment. When the oral environment experiences stimuli like hot, cold, sweet, sour taste, the nerve endings are irritated and the patient experiences sensitivity. Can this be treated, Yes it is treatable. Some patients require conservative treatments like the use of anti-hypersensitivity toothpastes which form a barrier of fluoride minerals over the hard shell of the tooth and block these impulses. Some patients require a more direct approach which involves dental office treatments of applications of anti-hypersensitivity varnishes and restorative materials.
At Kosmos a specialized team of endodontists and
restorative dentists customize treatment plans for all
the restorative needs.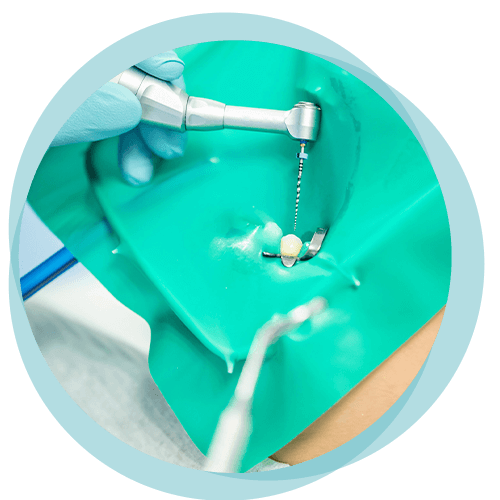 WHAT IS SINGLE SITTING ROOT CANAL TREATMENT?
Root canal treatments are done when the damage to the tooth has reached the inner part of the tooth which resides the nerves and blood vessels, the procedure requires the removal of the decay and the infected soft tissue and replacing it with artificial inert material which maintains the integrity of the tooth. The conventional treatment requires at least 3-4 visits/sitting to complete, at Kosmos our endodontists use advanced techniques and methods to reduce these appointments and relieve the patient from pain and resolve the infection within one sitting.
IS IT NECESSARY TO PLACE CROWNS AFTER ROOT CANAL TREATMENT?
Root canal treatment renders the tooth incapable of deriving necessary nutrients from the body to keep it strong as the natural tooth. The tooth dehydrates and is susceptible to fractures if not given additional coverage. The crowns are therefore necessary to protect the teeth and increase their life.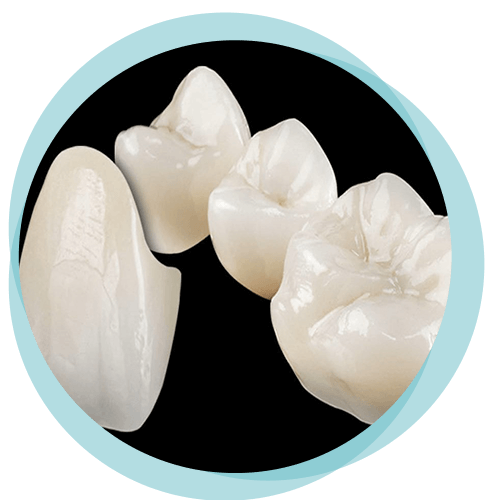 Share your Smile with the World!
At Kosmos, you get the best of modern dentistry, in the biggest
dental clinic in Hyderabad. Book your appointment today!